Our Date Farm is located in the Coachella Valley, not far from Palm Springs. Rancho Meladuco date farm began with the 4 original trees planted on our ranch decades ago. We shared their delicious fruit with friends and family and were inspired by their wows, oohs and aahs. Our founder, Joan, (a mother of three, home cook, and backyard gardener) decided to expand and begin farming dates. We use traditional farming and harvesting methods, and pack each box by hand. Visit us at the Date Shop in Newport Beach, California.

Joan Smith
founder & Date Farmer
Joan Smith is the founder, and date farmer, at Rancho Meladuco. A mother of 3, CPA, and avid cook, foodie, and hobby gardener, Joan began farming dates out of a desire to share the delicious and nutritious fruit from her family farm with everyone.

IT'S NOT FROZEN ICE CREME
I love these dates , funny thing though at checkout the cashier always puts the carton with my frozen food. lol
Teresa Scarborough
Best Dates Ever!!!
I've tried Medjool dates from several different companies and these are hands down absolutely the best dates I have ever eaten!!! They are soft, flavorful, sweet…they are incedible!! If you haven't tried them yet you are seriously missing out!!
Donna K Hill
Step aside figs!
I live in Arizona and with our extreme heat now entering its second month this August, my fig tree could not withstand the intense heat, along with my citrus trees. One day I had nice rippening figs and three days later I had shriveled up prunes.. I was devastated. When I shared this news with my friends, ( who would always get a harvested b ox sent to them over many years) they felt as I did, awful. A few days later, I get a delivery from my friends. It was a box of the dates with a lovely note saying they hope that these will ease the pain of not being able to make my fig jam this year. I started to cry because they knew how much i nurtured this tree and each year enjoyed its bountry; sharing figs with folks that never knew what a fig was! Suffice to say, when I took my first bite of your dates, i was in heaven! never have i experienced such an amazing taste in my life! its like a little celebration in my mouth!!! i can't wait now to see how I will incorporate them into recipes before I eat the whole box! These will be in everyones seasonal thanksgivng baskets for sure.
Maryanne Morella
Best Dates on the market.
I have loved dates all of my life but I have to say. . . I have never, ever had more delicious dates than the ones I have now tried from Rancho Meladuco. They are outstanding!!
Mirta Cali
Best Dates to be found
Purchased at Walmart!! These are the softest, sweetest, juciest dates anywhere. Hope this is a family farm. Now can you sell them pitted too?
Mary
Testimony for dates during pregnancy!
Had to share!
I am a new mom to now 3 boys!  I purchased the 15lb box of dates after hearing of the benefits that dates bring for pregnancy and cervix ripening.  I'm giving praise to the dates as my labor was start to finish in 25 mins!
Thank you for offering such quality dates to the community. They are now my kids dessert of choice with a little butter and salt. Delish!
Satisfied customer,
M.M.
highest quality date in the u.s.
creamy, buttery, heaven in your mouth dates. now that i tried rancho meladuco dates, i will not buy from any other company. these are my afternoon delight. Euphoric, luxurious and nutritious. try their great recipes.
Irma Aguirre
Irma Aguirre Investigations
Best Dates Ever
Received these dates for Christmas and they were some of the best I've ever. But, the problem is that they were gone way too soon. Can't wait to get more here in South Florida! Thanks for such a great product!
Bill Thomas
They are very tasty
They are very tasty. I bought a lot for myself, also as gifts to others. we all love it. make sure buy it online, I felt it taste a little difference from the store.
tram
jade nail
Soooo yummy
These dates are delicious. It is hard to find medjool dates that aren't over dried….these are perfect. Carmel flavor, excellent texture. I keep mine in the fridge in the box. Will be ordering more for sure!
Angela
many thanks, delicious, and very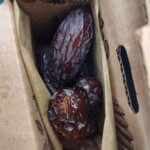 many thanks, delicious, and very fast shipping, thanks again.
Tracy
rocky is awesome
best dates ever and best dog mascot too! when my husband and I eat these we remind each other to spit the pit like rocky says. they freeze perfectly so i buy several pounds at a time so i never run out.
Laurie Ayres
US Post Office
Dreamiest most perfect dates ever!
Dreamiest most perfect dates ever! My whole family is obsessed!
Lainie Smith
Best Dates ever
These dates are soft and tender, Delicious as it is possible for a date to be. These are so worth buying online. I live in the pacific northwest and order these from time to time and they are such an incredible treat. I do share them and everyone loves them.
Lorraine Bourcier
O M G !!!
What's to say other than best dates ever
Terry batzli
Never gave dates a second look
I've eaten dates here and there since I was a child. I always enjoyed them but never thought there was anything memorable about them. Probably as exciting as raisins, I would have said. My sister gifted my family a box of Rancho Meladuco dates one Christmas. On my first bite I knew that this was how dates were supposed to taste. This must be the dates that my southern Mediterranean ancestors enjoyed for thousands of years. Not the over dried specimens in my supermarket. Now I'm the oddball that gives my friends dates for Christmas.
Dave
Best dates ever!!!
THe dates are superb – tasty, rich flavor, tender and fresh. The service is impeccable! I am in love with Rancho Meladuco and their dates!
Krysta Gibson
As good as it gets!
Received these as a gift. I spent time in Kuwait and learned to love great "Home grown" dates. These dates are as good as any I ever had there. Nice to know I can get great dates again.
George Cunningham
Best dates on planet earth
Look no further these are the best dates you'll ever find. I most recently purchased the 5lb grinders and wow they are the plumpest most succulent satisfying date I've ever had, taste like caramel.
Rosie
I could live on these dates forever
I've always loved dates, BUT MY OBSESSION is at a whole new level now that I've discovered rancho meladuco. It takes serious willpower to keep myself from eating the whole two-pound box in less than a week. I have never tasted dates this fresh, soft, and flavorful; they're truly incredible. the quick shipping and adorable box are just the icing on the cake. I can't wait for my next box to get here!
Alexandra
i never leave reviews but
i never leave reviews but WOW. these are fantastic sweet, and amazing texture, i can't recommend these enough. i literally get them shipped across the country.
Anja
these truly are THE BEST dates anyone has ever tried
"Dates are just dates," I thought when I met the Rancho Meladuco team for the first time at the fancy food show in SF this year. "How different could yours possibly be?" BOY did I learn that day.
I don't write reviews unless I feel really strongly about something, and let me tell you: I feel some type of way about these dates. You'll never enjoy a "regular" date again. These blow every other date, and honestly, most any dessert right out of the water. You NEED these dates in your life. I'm thoroughly hooked and fully obsessed.
Ariel Szilagyi
"Just Incredible"
"Most delicious dates I have ever tasted. Just incredible. All that I have given as gifts were raved about by the recipients. Customer service is also prompt and excellent. Had a question about a gift shipment and received an immediate answer. Will be ordering again! Thank you so much." – D. Smith
Delicious!
"Received as a gift. These were the most delicious dates I have ever eaten. Moist, sweet and just simply enjoyable to eat." – D.D.
We love them!
"We received the dates from our daughter-in-law as a gift & we couldn't have loved them more! They are without a doubt the best, freshest, softest, tastiest & largest dates we have ever seen or tasted! I got on your website to see if you had recipes posted & will certainly try a couple of the recipes I found there. Just wanted to say 'thank you' for such a high quality product! We love them!" – S. Long
Absolutely obsessed
"Absolutely obsessed with your dates, best single thing I ate in 2019" – Alan C.
Outstanding!
A wonderful, healthy, natural treat. Presentations are simple and sensible. I can't thank my friend enough for introducing me to this company and this fabulous treat.
B.MacKeen
Obsessed
'Tried your dates two weeks ago, placed an order for gifts and for myself.  Got the order last week and already placed another order just now.
Obsessed.
Have never liked dates up until now.
Thank you!!"
W.K. – Arlington, MA
You have gained a customer…
"RECEIVED MY DATES today! Oh what a DELIGHT! …you have SPLENDIDLY PLEASED ME IN ALL REGARDS..PRESENTATION AND PRODUCT! DELIGHTFUL AND DELICIOUS!…YOU  HAVE GAINED A CUSTOMER FOR FUTURE DATES."
EW – Robbinsville, NJ
The Most Amazing
"My dates just arrived and they are the most amazing thing. I have never had a date like this…"
EMJ – Portland Maine
I thought a date was
I thought a date was a date, until I had a Meladuco date : ) Now I Know. I'm ordering more tomorrow! They are the best!
Kathy Kallai
Fantastic Dates
Delicious, best dates I have ever eaten, came across Rancho Meladuco on Instagram, bought 4 lbs. Came well packed within 3 days and they are a treat. Delicious, we have already eaten 2 pounds. Will be ordering more that's for sure.
Richard Woods
Absolutely the best.dates.ever!!!!
Absolutely the best.dates.ever!!!!
Sherry Marriner
Received as a Christmas gift!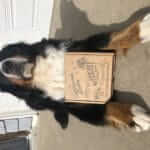 Received as a Christmas gift! Best dates I have ever tried!!! So good, I ordered 5 more boxes of their 2lbs. Organic dates . Amazing! Must have!
Lori Eitner
Playmates for pets
Yummy and Healthy Snack
Just had my first date with your dates! Yummy and healthy! Also, I dig the packaging and like the recipes and ideas you post on Instagram.
Brian Silver
Best Dates Ever!!!!
Ordered the organic medjool dates, have just ordered more. They are wonderful!!!! Soft, chewy, not too sweet, just right!!! Will definitely be back again and again.
Linda Saunders
Your dates are the best!
I have just ordered my 4th or 5th Box this year…after having suffered through an inferior box that my husband talked me into substituting them with -he said they were the same, only cheaper! They were whatever Costco was selling. They weren't horrible or anything, but the difference is like night and day- it took me a while to use them up, so now I'm back, and I intend to only buy your dates in the future.
Kathy Harvey
Rancho Meladuco Dates are superior
Rancho Meladuco Dates are superior to any others. The quality and freshness is incomparable to what you buy at farmers markets and Whole Foods. I had heard lovely things about this small farm but when the box arrived, the personalized touch of the packaging , a handwritten note and recipe card made the purchase all the more special. I shared them with my coworkers,  some of which were not a fan of dates. Once they popped these soft, Caramel tasting gems in their mouth, there was silence and awe on how amazing these dates were. Thank you Joan for the lovely care and attention to detail. I am obsessed and gifting friends and family .
Jade
San Diego, Ca
Jade
The Beat Dates I've Ever Had
I have been buying my dates from Whole Foods for the past year. I didn't know what I was missing until I ordered from Rancho Meladuco. These dates are the softest, freshest, most flavorful dates I've ever had. I was also very happy to have the option of purchasing 'organic' dates. I already ordered 3 boxes and will be ordering more very soon. They're delicious at room temp or frozen. I also love them with some peanut butter and cacao nibs. You won't be disappointed with these delicious dates.
Hannah Conley
They taste good poolside in Miami!
Got these as a gift in Miami – Had them with mediteranian food, these dates are better than ice cream!
Charles Zuckerman
Food & Wine: 16 Gifts for Your Snobbiest Food Friend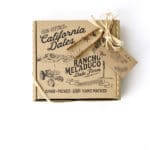 For your friend who buys all of their produce at their local farmer's market, these plump and juicy medjool dates are hand-picked and hand-packed in the Coachella Valley.
Julia Heffelfinger
The Best Date in OC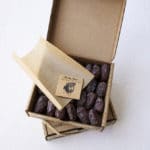 Hands down the best dates you'll ever taste
Greer Wylder
A Product that will Knock your Culinary Socks Off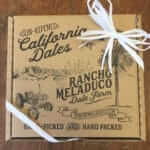 These dates were not like the tough, chewy, dry variety that I was accustomed to buying at the local grocery store. They were a whole different beast, succulent and juicy…a candy-like delicacy that impressed even those who thought that maybe they didn't like dates. They were scrumptious.
Susannah Johnson
The Ultimate in Medjool Date Luxury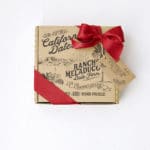 Medjool dates are the ultimate healthy sweet snack treat and Rancho Meladuco Dates are the ultimate in medjool date luxury.
Pamela Danziger
Average Rating:
5.0 stars (based on 44 ratings)